Mihaela Danalache
Mihaela Danalache is Partner, has been working for more than 30 years in accounting, taxation and business consulting.
She is an expert in financial management, financial process redesign in transformation projects (restructuring, turnaround, integrated IT systems), financial auditing and tax advice. Until 2005, when she joined Ensight as Partner, she worked for leading companies in top management positions: CEO of TMF Gontard and Director of Accounting and Payroll Services within KPMG Romania.
Mihaela Danalache graduated from the Faculty of Finance and Accounting of the Academy of Economic Studies in Bucharest, then obtained the MBA Certificate in International Business at the University of Bristol, UK and graduated the Executive MBA program in International Business at the National Schools of Ponts et Chaussees in France. Mihaela is Certified Chartered Accountant, Certified Tax Advisor and Certified Financial Auditor.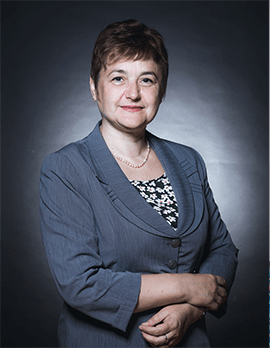 Andreea Neicu
Andreea Neicu is Manager Accounting Services & Financial Advisory.
Andreea Neicu has over 15 years of professional experience in the fiscal and financial-accounting field, fiscal consulting, accounting, financial reporting, business plans and 5 years of management consulting experience.
She is Certified Chartered Accountant an accounting expert and Certified Tax Advisor.
Andreea Neicu graduated from the Faculty of Finance-Accounting at the Academy of Economic Studies in Bucharest, and then obtained her Master's degree in International Accounting Standards at the same Academy.
Florin Gherghel
Florin Gherghel is Tax Manager, leading Tax Service Line within Ensight Finance.
He has been working for 20 years in tax advice and finance, having a broad experience in Tax consultancy, Tax structuring, M&A transactions (including tax due diligence), Tax assistance in sale of business / assets.
He is a Certified Tax Advisor (member of Romanian Chamber of Tax Advisors), Certified Chartered Accountant (member of Romanian Chartered Accountants Body) and Financial Auditor (member of  Romanian Chamber of Financial Auditors).
He also has a master degree in audit and accountancy within "Al. I Cuza" University Iasi.